We believe that none of us exist only for ourselves. We are here to make God's world better, as people all over the place become connected to Jesus. So we want always want to be reaching out beyond our Coastside.
A "VALLEY OR VILLAGE"
A bunch of years ago God put in our hearts to use our resources to reach a "valley or village" somewhere in the world. We wanted to equip people to reach their neighbors for Jesus, help them reach sustainability, and to build a reciprocal relationship with us in which they would quickly be able assist us (by educating us on culture, assisting us in reaching cross culturally in our town, etc.)
Our first efforts were targeted toward El Salvador, however we found we needed assistance with someone who was actually on the field who could work with both us and the village and the ministries forming. Lacking that, this effort fell short of our dream.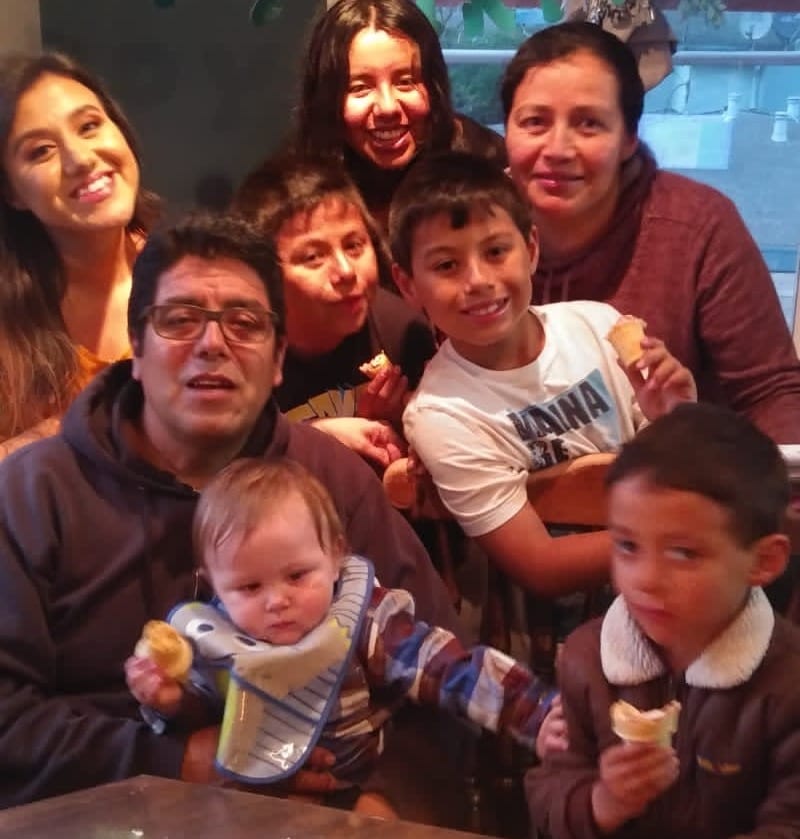 ENTER JOAQUIN
A few months after this, Joaquin Hernandez, a HMB resident, had a desire to start a church on our Coastside. He timidly showed up one Sunday morning before worship and inquired if he could rent our building for worship services for his emerging church. Well, as you can imagine, we said "No."
We believe that as God has given to us, we should give to others and the whole ideas of 'renting' our facility didn't sound good. We wouldn't rent, but we would let them use it for free. And so, several years ago, 'Pastor' Joaquin and his church family became special and beloved guests of ours. We almost see each other as partners in this ministry.
THE 10% PROVISION
At our current location we have outgrown our facilities. We could use a bigger 'everything.'  And so, we set out to ask our church family help make things like an elevator, more children's space, and more seating a reality.
However, there was one provision.
As mentioned, we don't exist for only us. So we said, "Ten percent of all that is brought in will go to another place—a ministry in a valley or village somewhere else."  And, if you know the people at Mariners, they loved it.
So we raised about ___ and now we had to figure out where we'd send the 10%.
RE-ENTER JOAQUIN
What we didn't know was that Joaquin had saved and saved and bought a small piece of land in Mexico with the sole purpose of (brace yourself) putting a building on it and letting a church use it for free.  Why? Because we let him use our place for free!
And he had been saving money and trying to go down there to do the construction to get it done.
NOT A TOUGH DECISION
Well, it wasn't hard for us to conclude that this would be an incredible way we could help others; almost a no-brainer.
INTRODUCING TANGANCICUARO
It's hard to pronounce, and a little hard to get to, however Tangancicuaro is where we'd like to be used by God to help the brothers and sisters there reach a community for Jesus.
30 percent of the Latino population in Half Moon Bay come from Mexico, particularly from the states of Jalisco, Oaxaca, Yucatan and Michoacan.  God has created a bridge from our little town of Half Moon Bay to the little town of Tangancicuaro, Michoacán, Mexico creating a pathway for Mariners to be ambassadors of Christ.
Pictures: Pastor Eli (below), location (right)
Video: An introduction to the church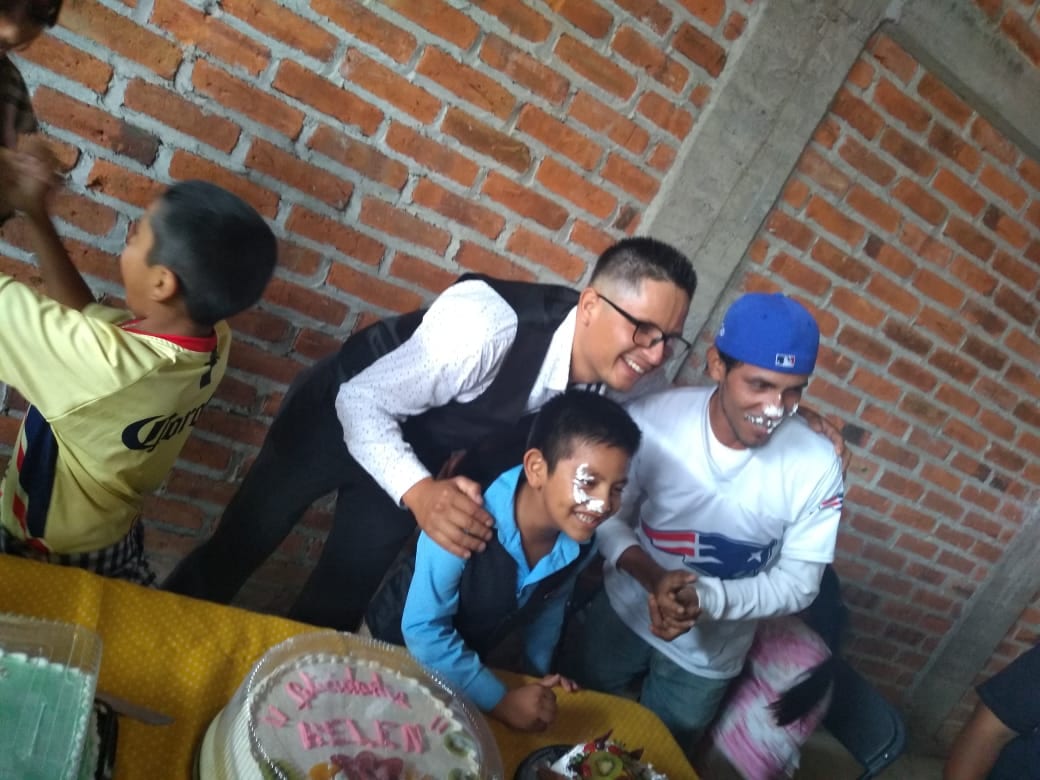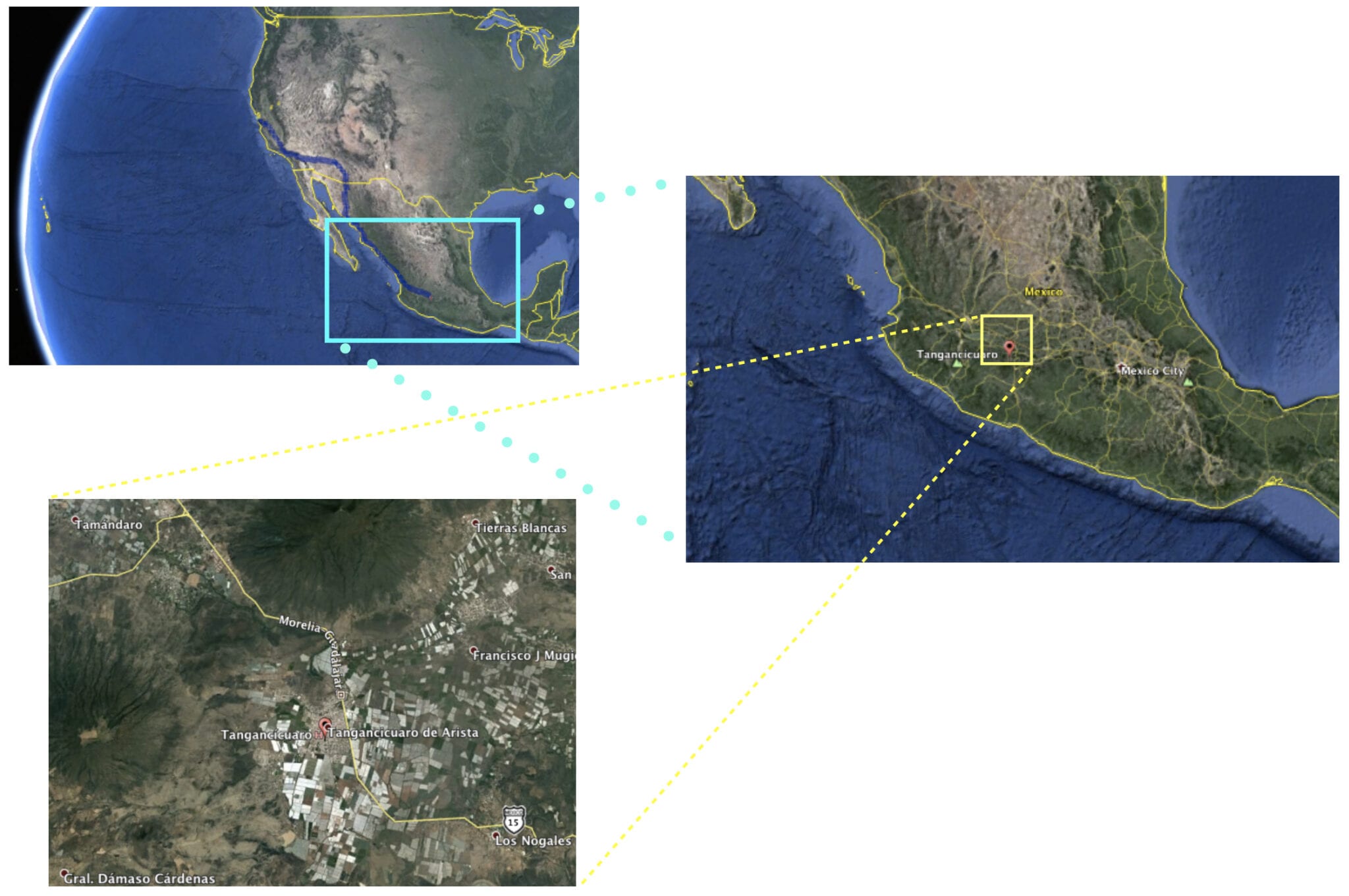 Tangancicuaro is a municipality in the state of Michoacán and has about 32677 inhabitants.  It is known throughout Mexico because of their beautiful lakes, one being Lake Camecuaro.  Tangancicuaro has an altitude of 1,700 meters above sea level.  It is bordered by three big cities being Zamora, Jacona and Tlazazalca.
But, it's the hospitality of the people it's best known for and their food being called "the soul of Mexico." Their humble spirit and their openness to be receptive to the word of the Lord and allow you in their homes is special.  The residents of Tangancicuaro have a resilient spirit and pride themselves in their work ethic.  A work ethic that is seen not only in the town in Mexico in agriculture, construction, fishing but in many of their immigrants in Half Moon Bay.
It is this strength and resilient spirit already within, that is opening their hearts to know more about who Jesus is and how he can bring hope to a town that has its share of poverty.  Poverty that is evident as you walk the streets and see teenagers engaging in illegal activities. As the gospel continues to be brought to this small town, the thirst to learn more about the living God is evident in the way residents are opening their hearts to the good news.
Through a lot of cool events, God has led us to this wonderful little city and a new ministry that is reaching a place for Jesus.
FAQ'S
Can you tell us more about the church and ministry there?
Pastor Joaquin heard of a young man who grew up in a family of evangelists named Eli Aguilera. Pastor Eli was gaining a reputation for spreading the gospel and bringing people to Jesus. When the two pastors met, they both felt that this was a match. Eli has been successfully pastoring this little church in an unfinished building ever since; he lives in a nearby town, Jacona, with his wife, daughter and extended family.
What will our funds be going towards?
In one sense, God made it possible for us to 'mirror' what we are doing here with our New Wave expansion. We wanted to build out our building to accommodate more children and people and that is what we'll be helping with down there. Furthermore, we will be providing materials and curriculum for a vibrant children's and youth ministry.
What do we mean by 'reciprocal relationship'?
We believe that every people-group and every culture have something special and unique and has something to give. We believe that for too long Americans have been postured as writing big checks and only helping out 'those poor people' and then forgetting about them. A reciprocal relationship means that we recognize their strength and gifts and we become open and encouraging them to help us in a special and unique way, just as we have assisted them.
How will this be managed and worked out?
What's cool is that we stumbled on Rev. Jim Culp, a former pastor from the Chico area, has begun a ministry down in Mexico to help equip pastors to do church planting. Jim works with nationals and trains them in both theological education and ministry practices and helps them as they start and grow churches in different areas.
How can I get involved in some of this?
Well, once the travel restrictions are lifted, we'd like to send people down there to open our hearts and encourage and assist Pastor Eli in any way possible. We want to go down as both servants and learners, open to what God wants to do in us. Let us know your interest!!
A video greeting to our new ministry partner in Mexico. Hola Amigos!