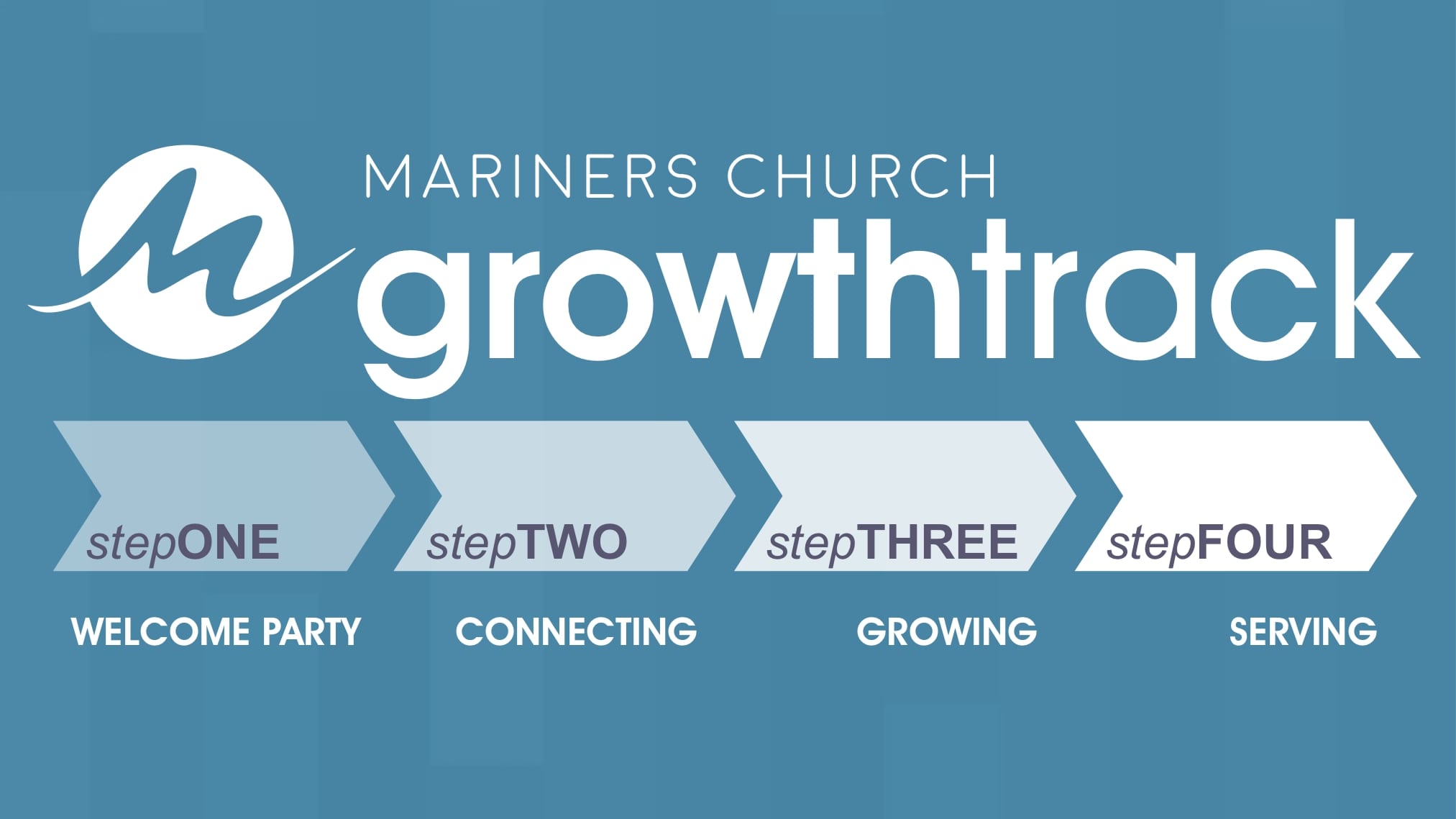 Join us for a series of conversations designed to engage everyone from those new to Mariners or who have attended for years but have yet to partner with us. Get a jumpstart on your next steps in faith and understand what Mariners is all about – what we want to do with you – to reach more people on our coast with the transformative love of Jesus!
First Sunday – Step ONE: WELCOME PARTY, NOON
Second Sunday – Step TWO: Connecting With God, 9:15a
Third Sunday – Step THREE: Growing With Others, 9:15a
Fourth Sunday – Step FOUR: Serving Our World, 9:15a
Step ONE – WELCOME PARTY
Meet some of the staff and leadership while gathering a sense of the ministry of Mariners Church. We will lay out the next steps from getting acquainted with us to partnering with Mariners. Step One takes place the first Sunday of every month at noon in the café.
Step TWO – CONNECTING
Join us for a conversation on Mariners' values and beliefs and how one lives that out at each stage of spiritual growth. We are committed to help people connect with a God who loves them. Step Two takes place the second Sunday of every month at 9:15a.
Step THREE – GROWING
Mariners is intentional about growing with others in the community as expressed in LifeGroups. Join us for this conversation about how LIfeGroups can add value to your life. Step Three takes place the third unday of every month at 9:15a.
Step FOUR – SERVING
What does serving at Mariners look like? This conversation will cover expectations from and to you as you use your gifts for God and others. Opportunities will be presented, as well as, an invitation to partner with Mariners. Step Four takes place the fourth Sunday of every month at 9:15a.
RSVP/Pre-registration is required so that materials can be sent to you in advance.