Take a look at all the active groups and request to join one that seems of interest to you! After providing a bit of information an email will be sent to the group leader.  They should contact you, but please be patient as everybody manages emails differently.  Should you not get contacted in what you feel is an appropriate time, please reach out to our LifeGroup coordinator, Marta Gardner.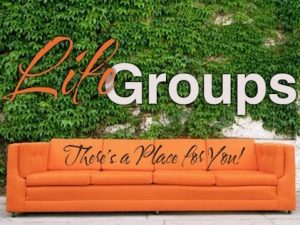 God's design for his people is to love one another
"By this all people will know that you are my disciples, if you love one another."
We need help to live faithfully
"Let us consider how to spur one another on toward love and good deeds. Let us not give up meeting together, but let us encourage one another." Hebrews 10:25
Jesus modeled LifeGroups
"He appointed twelve…that they might be with him" Mark 3:14
The early church began with LifeGroups
"Everyday they continued to meet together…they broke bread in their homes…praising God" Acts 2:46-47
We learn to be Christ-like
"Have the same love, being one in spirit and purpose…each of you should look not only to your own interests, but also to the interests of others." Philippians 2:2,4
LifeGroups are the core of life together at Mariners Church. This is where you can BEGIN your next steps of faith, BELONG to a group of committed friends, and BECOME who God intends you to be, through studying the Bible and sharing authentically in relationships.
You can click Find a Group and contact the leader directly

You can

contact

the LifeGroup Coordinator

You can start your own group. Grab a few of your friends who want to grow in faith by discussing God's Word, praying for each other and encouraging authentic application in your lives. We will train, resource and coach you!
You can be invited. Most LifeGroups are open and you may be invited to join and become a vital part of the life of the group. Ask someone you like which LifeGroup they attend!